When time is of the experience.
More rentals, more ROI.
"Intouch have helped guide our superior guest experiences through technology. They've consistently provided us with innovative products, trusted guidance and superior service."
— Operations Manager, Snow Trails Resort.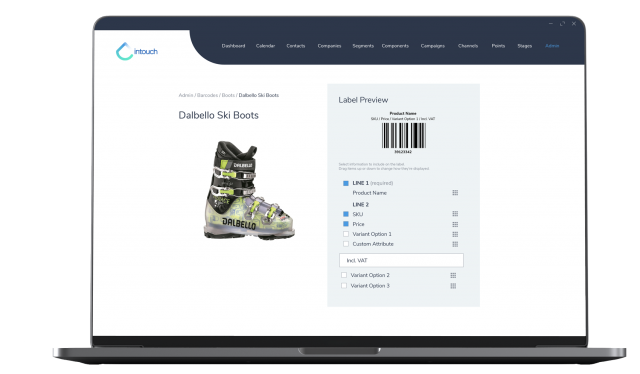 Inventory.
Designed to make fleet management quick and easy, Elevate's rental inventory functionality finds its strength in simplicity. Barcoded inventory management, automated DIN calculations, and simple exchange/return processes reduces complexity and takes guess work out of the process. While for guests, renting gear is as effortless as a simple tap or scan, allowing the gear to be tracked and managed.
Something for everyone.
For seamless guest experiences.